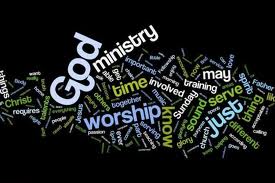 Our family originally surrendered to full time ministry in October of 2010.  We were attending a Life Action Summit in our home town when the Lord revealed to us that He wanted our family to begin full time ministry serving with Life Action Ministries.  We felt like that within a few months we would be on the road to Michigan serving full time.  Well…..the Lord had something else, entirely, in mind.
A lot of time has gone by since that original moment of surrender.  We have been on a long and seemingly slow journey.  We have spent many days and nights wondering what was going on.  Our thoughts and concerns have been as follows……."I mean come on, we surrendered 'our all' Lord.  Why haven't You seen to it that everything falls into place on our time schedule?  You called us, right?  We have a vision of what everything should look like and when everything should take place!  Can't You see it too, Lord?  What is the issue here Lord?"
Well, as the Lord took us on this 'long and seemingly slow journey' He had a lot that he desired to show us.  I would ask you to go back and re-read our thoughts and concerns again.  Do you see any problems?  Did you notice the pronouns?  We…..our…..us……we……!  All of our concerns appear on the surface to be about the Lord's involvement in this process.  However, below the surface you will see hearts that were only concerned about ourselves…..our surrender, our time schedule, our vision, our issues!
You see, we felt like we had it all figured out.  And we did in our feeble, finite little minds!  But, God wanted us, mostly me, to see a very important truth.  Are you ready?  Here it is!  Ministry is not for us…..ministry is for the glory of our Great, Wonder Working God!  God needed us to see that…. yes, He does have everything worked out….yes, He does know the time schedule (He made it for crying out loud)….yes, He does know what we surrendered and what we did not surrender….yes, He did call us….yes, He does have a vision…..and yes, He sees everything…..and most importantly it is not about us!  Rather it is about HIM and the advancement of HIS Kingdom.  Which means it is about you as well!  All of you!  Everyone reading this blog!  And everyone that will never read this blog!  God's ministry in our lives is about you!
What an honor!  Our Lord has invited us to go on His journey with Him!  We have an opportunity to see our God do things that are far greater than anything we could ever imagine!  Things that we cannot explain away with our abilities and giftedness!  Things that will leave us saying, "But GOD!"  Things that will impact His Kingdom for eternity!  Do you get it guys?!  We get to be a part of something that is much, much, much bigger than our little family and our comfort and our wants and our conveniences!  We get to be a part of history making!  We get the opportunity to see God leave a blazing fire burning in our path for the HIS glory!
As I close, I would say one more thing….."Look out across the horizon and watch for the 'Fire of our Lord" burning brightly, and then come join Him."  You see, He may want you to be a part of something that is all about Him!
Shane Black