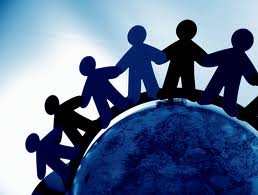 "If My people who are called by My name, will humble themselves, and pray, and seek My face, and turn from their wicked ways; then I will hear from heaven, and will forgive their sins, and will heal their land." (2 Chron. 7:14)
Will we cry out desperately to God for Him to heal our hearts and our lands?  Leigh and I feel it is our only hope as a nation and as families!  It is through this burden that God has called us into full time ministry with Life Action Ministries.  Involved in this calling is surrendering fully to ministry, so I am no longer a practicing Chiropractic Physician.
Life Action's mission is to ignite Christ-centered movements of revival among God's people that display His glory and advance His kingdom throughout the world.  You can find out more about the ministry by visiting the ministry website at www.lifeaction.org.
I am serving as a Family Revivalist on the Red Team teaching on the family according to the Word of God as we travel from church to church .  I love this strategic support position which allows me to interact with people every day.  Leigh continues to support, educate, and encourage the family from our home on wheels as we travel all over the United States.
Like many other organizations, Life Action staff members have the responsibility to develop a team of financial partners who provide the necessary finances for their outreach, including their salary and business-related expenses.  Our salary comes completely from supporters like you.  Our goal is to continue developing our ministry partner team as we continue to travel.
If God leads, you could be a vital part of this ministry.  We would like to invite you to become part of our team.  Would you be in a position to join with us through a monthly investment of $25, $50, $75, $100, $200 or some other amount?
Thank you for taking the time to prayerfully consider this partnership opportunity.
We are praying that God will raise up 30 more families that would be willing to commit to $25/monthly to reach our goal.  You could be an answer to our prayers!  You can click here  (https://www.lifeaction.org/sblack)  if you are interested in giving.
Like Our Face Book Page     https://www.facebook.com/ourfamilyhisglory