This is our view for the week in Millington, Tennessee.  The children and the dogs are enjoying the extra freedom to run.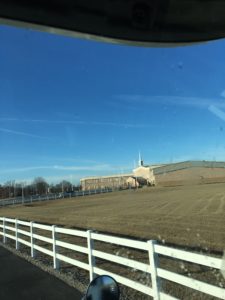 The travel day afforded us with a blow out on the trailer but no accidents.  We are looking forward to what God will be doing in the hearts of our team, this church and the surrounding community.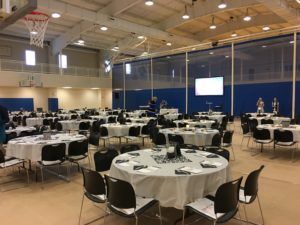 God gave me the opportunity to share His great name with the ladies of First Baptist at Millington and I was thoroughly blessed by all the encouraging words and life changes that God worked in                                                                                                                                  and through these amazing ladies.
                                                       Shane and I celebrated 22 years of marriage while we were in Millington and we were able to sneak off the Memphis and enjoy dinner at PF Changs, something we used to do each year but have not been able to in the last few years.  He had my favorite flowers delivered to our table.

Currently under construction by His Grace, Leigh