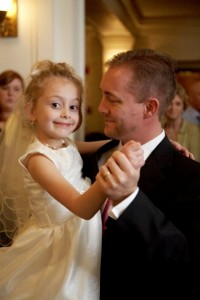 This post comes from the heart of a daddy that struggles at being a daddy.  Maybe some of you can relate and maybe some of you can add comments of instruction or encouragement.  Most of the time, when it comes to parenting, I feel like Paul…"the things I desire to do I do not do and the things I do not desire to do I do".  Quite honestly, this leaves me frustrated.  I understand the responsibility and the honor to disciple my children.  And I truly want to be as effective at this as I possibly can.  But you know what….I mess it up.  Can you relate?
Let me give one case in point.  I made a commitment to my children, my wife, and myself many years ago that I would pray with my children every night before bed.  I want to lift them up to the Throne Room of Grace…praying for their souls, for their walk, for their actions, for their future, for their husbands to be, for their hearts to be utterly surrendered to the Lord, that they would fall deeply in love with Christ, etc.  I understand the weight of this responsibility.  I am their spiritual leader.  I am the priest of my home.  I have a responsibility to intercede for them.  But, even when this understanding I find it a struggle to be consistent.  There seems to be so many things warring against this time of deep intimacy with my children.  Actually, there is probably only one thing warring against this time….self.
My girls will ask me every night before they go upstairs to go to bed, like they did last night,  "Are you coming up tonight, daddy?"  Translation…."Daddy, we desire that time of intimacy with you…daddy, we need you to pray for us…..daddy, you speak value into our lives when you come up at night…..daddy, you tell us you love us by this action….daddy, it means something to us….daddy, you win our hearts when you pray with us"!  Yet when I am asked this question, many times, a struggle begins inside of me that goes something like this…."this is my time of the day….this is when I get to wind down….I have already mapped out my time for this part of the day."  Obviously, you see the struggle.  In an instant I am faced with a decision, "Will I think of myself or will I think of others?"  I would love to be able to say I think of others every time.  But, you already know from the previous words that this is not true.
How in the world can I fight this battle.  My only hope is to live out Rom. 6, 7, and 8….die daily….die daily!  This thing called parenthood cannot be done in my own strength.  I must fall before my Lord in utter surrender asking for Him to do in me what I cannot do!  My decisions will be a direct result of my relationship with Christ.  Am I walking in the flesh or am I walking in the Spirit?  Which one is stronger?  Well….the one I feed the most!  As I…."seek first the Kingdom of God and His righteousness….then…"all these things will be added unto me".  I want to live so close and clean with my Lord that it shows not only in my relationship with my children, but in all of my relationships.  I am desperate for the fruit of the Spirit to be ripened in my life!
I need YOU Lord!  I desperately need YOU!
I feel rather vulnerable with this post, but I will trust the Lord to use it.  Those of you that read this post….would you please pray for this struggling daddy that so often is consumed with himself?  I would greatly appreciate it!
Shane