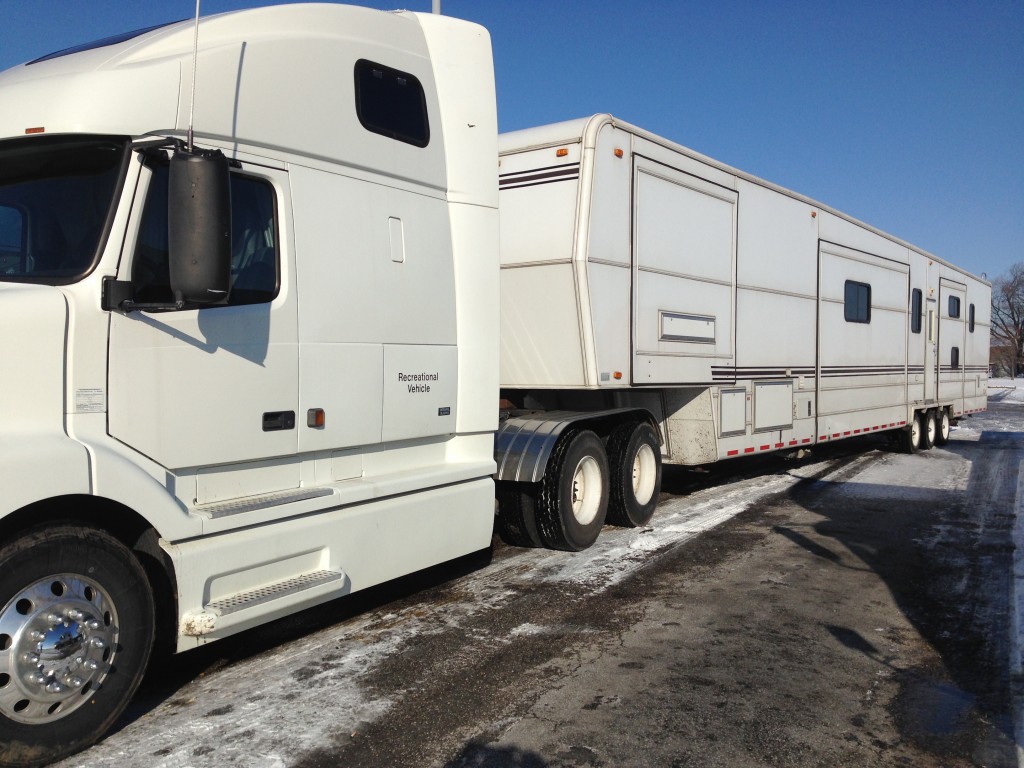 In 2006 we built our dream house.  We built it with our growing family in mind…..plenty of bedrooms and bathrooms, a playroom, a school room, a pool, a pool house, and most importantly full of a lot of love!  You see, we were planning to retire here and have a place our children and grandchildren could come back to for years to come.  Again, we were building our dream home.
Well, the Lord was in the process of pouring the footings (or lack there of) for our new home!  It is a good thing the Lord did not invite me in on this building project because I would not have been an easy sub-contractor to deal with!  "Lord, are You sure this is enough square footage.  Lord, this thing has wheels.  Lord, the walls are like two inches thick.  Lord, really, where are we going to put everything?  Uh…You are joking right!?"  I mean, this is not what my family had in mind when we were thinking of a home to live in.  And we were definitely not thinking about living from church parking lot to church parking lot!  God, You cannot be serious!  Or, Could He?
Serious indeed!  Last week I flew to Buchanan, MI and picked up our 'new ride'.  Wait a minute….I meant our 'new home'.  Or is it a 'ride'?  Oh yeh, it is both!  Come on Lord!  Seriously!  YEP!  So here we go on our new journey with our new 'home/ride' in tow.  We will be traveling from church parking lot to church parking lot preaching the revival message to families.  We are serving with Life Action Ministries.  It is amazing how our Lord has taken us from the desire to live in a large house for our 'large family' to living in a house on wheels.  We are in awe at His molding our hearts to follow Him for His glory.  Now hear me out!  We are not beginning this journey with naivety.  We are very aware that this journey will be tiring and difficult.  We know that we will face great trials.  We know that our family will be under attack.  It has already begun.  However, we are also learning that our God is bigger than all of this.  We are learning that this new journey is all about Him and we want to be right where he has us.  No where else!
So, "Ho Ho…Ho Ho, on the road we go!"  But, we will not go unless the Lord goes with us!  And He has promised us just that!  Family, hang on! Cuz the Lord has a ride (home?…whatever!) in store for us!
You can see our schedule on our ministry page!
Shane Black